Name
: Alan Brandon
Gender
: Male
Height
: 5' 11"
Weight
: 145 lbs
Birthdate
: March 4
Age
: 22
Physical Appearance
: Alan is a slender, gentle young man. Which is to say he's so thin and unmuscular that a gust of wind could send him flying. This results in him spending as much time as possible inside, so don't expect him to be sporting a tan or anything other than his usual pale appearance.
He keeps his light-brown hair short for convenience, usually not reaching past the arms of his ever-present round glasses. Lately he's been experimenting with a goatee, although so far it's hardly deserving of the name.
Alan is usually seen wearing slightly baggy jeans and a blue t-shirt with a book picture on it, an attempt by the Prof to advertise his store. Over that he has an old green jacket with plenty of pockets to hold pens and pencils (better safe than sorry to carry extras, although half a dozen of each is probably pushing it), and black tennis shoes that are on their last legs.
Personality
: Alan would say that he is "well-versed" in the laws of narrative and knowledgeable in the progression of stories. Others might say he is obsessed with fantasy and shut off from the real world. Regardless, Alan is content to spend his days surrounded by books and learn from them, and while he would never admit it he spends his spare time practicing his own writing.
While he can conjure up elaborate set pieces in his own mind and can talk for hours on end about what he has read, Alan finds it exceptionally difficult to speak with strangers, and is most often found standing quietly on the fringe of social gatherings. The only surefire way to get him willingly into a conversation is to bring up the subject of literature or tropes, which he will leap into with abandon. The next challenge is to get him to stop talking about it.
Due to his physique, Alan maintains a healthy distrust of the outdoors. Especially rainy weather. Stupid rain, falling down and getting his books wet. Water should stay on the ground where it belongs!
Handle
: studiousLibrarian [SL]
Typing Style
: Sees little point in taking the time to write out excessive quirks, and keeps most conversations short and  to the point. It is advised not to get him started on literature, however. Because he will not. shut. up.
Color
: #996600
Symbol
: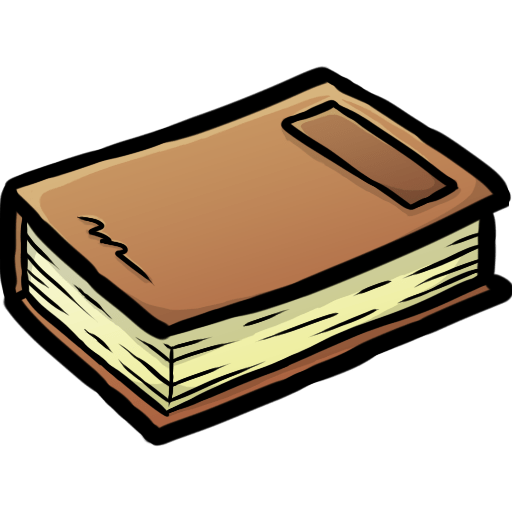 Guardian
: Prof -
A retired professor and owner of a small bookstore Alan works at. A family friend as long as he can remember, he offered Alan a summer job a few years ago and they've been working together ever since. Often sent Alan out to get books from collectors, often with odd zodiac symbols on the covers…
Strengths
:
-Reasonably intelligent, knowledgeable in literary tropes
-Quick on his feet
-Eye for detail
Weaknesses
:
-Physically frail
-Shy with people he doesn't know
-Scared of the unknown
Fears/Insecurities
: As exciting as it is to be in an actual adventure, he is well aware that he is not protagonist material, and is concerned that he may just be one of those side characters that gets killed off to show that the stakes have been raised.
Likes
: Books, Italian food, novels, video games, literary tropes, movies.
Dislikes
: Bad books, bad movies, rain, risk of personal harm, crowds.
Driving force
: To see the story to the end.
Hobbies
: Reading, gaming, movies.
God Tier Title
: Mage of Doom
Land
: LOBAR, Land of Books and Ravens
Derse or Prospit:
Prospit
Strife Specibus:
bookkind
Describe your character in three words:
Quiet, observant, frail.
If your character were stranded on an island and could only bring two things with them, what would they be?:
Two books, "How to Build a Raft" and "Deep Sea Fishing".
If your character could change anything about themselves, what would they change?:
The fact that a lone imp could probably bench-press more than him.
Your character opens their fridge; what do they see?:
Some leftover chicken parmesan, a jar of spaghetti sauce, water bottles, grapes, and a half-written grocery list taped to the inside of the door.
Other:
-He took to always carrying around a book to use as a weapon should the need arise, after some thug broke into the bookstore one night. As such he looks around for books both thick and badly written so he doesn't feel that bad about using them as a blunt instrument. Currently he's toting
Atlas Shrugged
.