Full Name
Vollun Corvus
Gender
Male
Height
5'6
Age
7 sweeps
Physical Appearance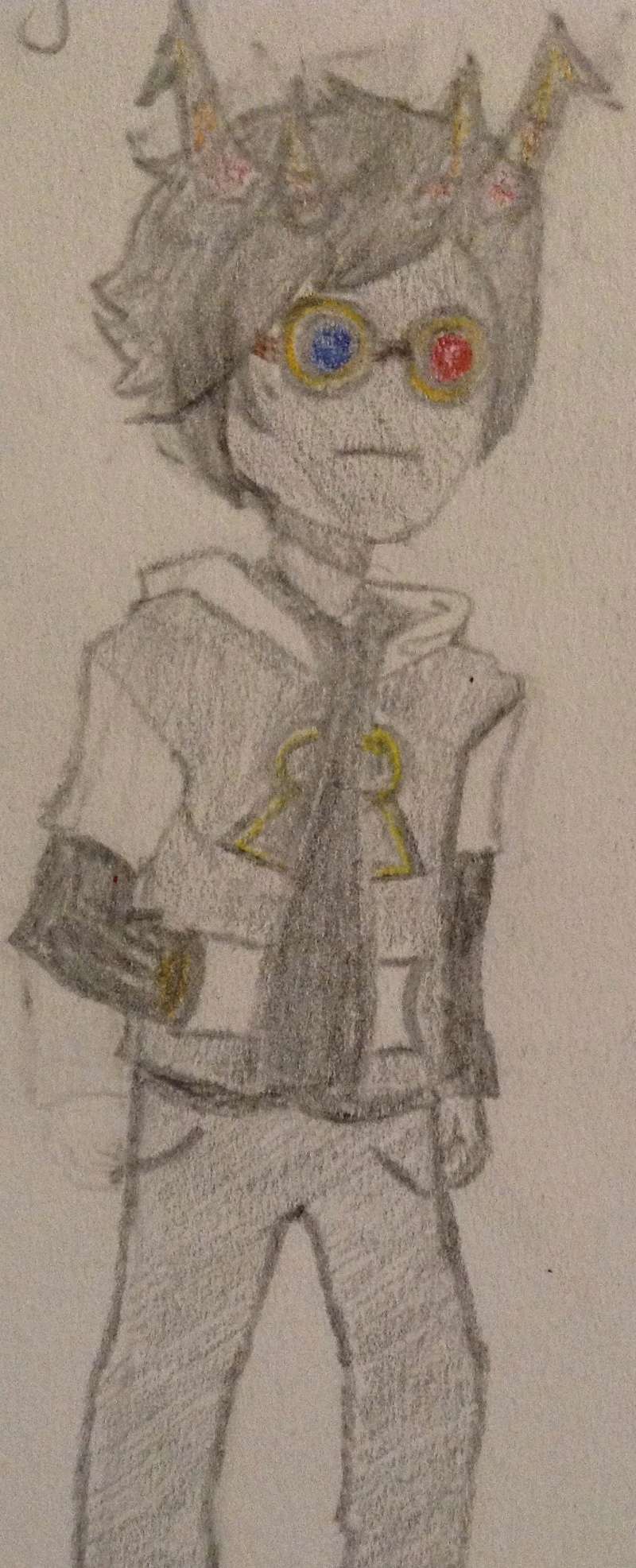 Personality
Vollun is a troll who is generally very reclusive and prefers to focus on his work. He is highly intelligent and skilled in metalworking and is proud of it. He hates being doubted and especially hates when people mention his old kismesis. He is willing to help his friends if they ask and loves to show off his technology. He normally doesn't show his emotions and rarely has casual conversation even with close friends.
When fully immersed in a project he can go days on end without eating, sleeping, or conversing. He can be blunt but generally shows good manners towards everyone. He has a great fascination with his ancestral history and wishes he had half the intelligence and power they held. The one creature in his life he truly cares for is his lusus as they both support and assist each other.
Handle
adamantTechnopath
Typing Quirk/Color
You type in yellow and generally speak in a n☼nchalant manner and replace o's with ☼'s to show of your love for steampunk and metalw☼rking.
Blood color
Yellow
Symbol
Lusus
Crowmom- Has four wings one replaced mechanically by Vollun.
Strengths
Intelligence, metalworking, and metal arm.
Weaknesses
Antisocial, can't use psyonic powers without strife specibus, and overconfident.
Fears/Insecurities
That they aren't as good as they think they are, others will hate them if they say too much, and to not be able to meet expectations.
Likes/Hobbies
Steampunk, metalworking, lusus, and ancestral studies.
Dislikes
Communicating with strangers, troll drama movies, and hates when people make fun of disability.
God Tier Title
Mage of Void
Land
Land of Machines and Shadows
Derse or Prospit
Derse
Strife Specibus
Glovekind/Daggerkind
Psionic Power
Slight levitation of self and objects. With technolgical glovekind can increase previous powers and regain eye blasts.
Describe your character in three words
Antisocial, intelligent metalworker.
If your character were stranded on an island and could only bring two things with them, what would they be?
They would bring their Lusus and enhancement glove.
Other
Had previous kismesis who caused limb and power loss.