Full name:
Syrrah Eristh
Nickname(s):
None
Gender:
Female
Height & Weight:
5 ft 9 ins, 140 lbs
Birthdate:
1/31
Age:
8 sweeps
Physical appearance:Looks-
Syrrah has short, short black hair that is cut in a boy style so it stops drag. Her bangs are messy and do as they please. She isn't fat but isn't too skinny. She has blubber like a whale, so that she can stay warm. Her horns bend back and have a curl/spiral at the end. Due to her not being huge like most underwater creatures she can only go at the max of 500 ft underwater before she starts having side-effects. Syrrah is very small in the chest department only having small breasts. She has fin spines that protrude from her ears, the fins are usually gray when they are young but start to fill in with their blood color as they age much like the eyes. Her ear fins move as her emotions change. She has one large back sail. She also has sail like things are her arms. The sails (on her arms and back) are used as a cooling system so if she has trouble cooling down the sails do it because it has a large network of blood vessels for the cooling process. The sails fill with their blood color as they grow. She has two sets of gills. Her neck gills (mouth and nose too) usually collects all the water and they empty the waste and water out through her torso gills. Her eyes are almost completely colored in with her blood color. When it's super dark out her eyes glow hauntingly giving her a terrifying look which scares even the toughest sea dwellers.
Clothes-
Her main part of her outfit is a black leotard with her symbol on it. When she isn't swimming she wears black bike shorts over it. For shoes she wears water shoes. She wears nothing fancy or any jewelry but does wear goggles that are black that she uses to keep the water out of her eyes. Doesn't have any unnecessary weight for clothes. Her leotard is open in the back and lets her sail fin open and close. Her leotard sleeves end before her elbow so her sails on her arms can come in and out.
Personality:
Syrrah is a often mad (at others) and violent troll. She's mad at the world and everything. Though if you looked at her while she was swimming or with her lusus she would seem to be a very calm happy troll. She's always mad because she's never interacted with others of her kind so when she tries to talk to them she gets mad because she can't understand them. She does have some understanding of troll romance but would rather not bother with it at the time. It takes a lot to get Syrrah mad but when she does she becomes very violent. There are rare times when she is mostly happy, which is when she is online. When she isn't mad she is usually smiling.
Handle:
chromeTyphoon [CT]
Close relationships:
Hadaya Eristh (dancestor), The Titaness (ancestor), AspidoMama (lusus)
Ancestor history:
The Titaness was the Queen leader of the Alternian Chess Army. She was well known and was a famous troll war leader though not known by the ones she thought were amazingly famous. She was a follower of the Signless. She was a cruel leader and ruled her army with an iron fist. She was the main leader of the army but the other trolls believed she should have a co-leader to balance out her iron fist ruling. The co-leader is currently unknown. She played redrom games with her soldiers to show that she was a normal troll like them and not just a ruthless leader. She was killed but her body was never found. Some rumors say she was culled by Her Imperious Condescension because she was going to make a revolt against the Queen's rule and become the queen herself. She had a journal she wrote in called 'the Abyssal Tome,' which after her death was stolen from her hive it included war plans, the sermon/ideals of the Signless, her life story, and her quadrants.
Typing Quirk/Color:
She makes words she thinks are important in (a turtle shell). Words that she doesn't want people to know about as much are /smaller/. /Always in/ one long one. <When she is nervous she locks her words in.> The // represent a closed in turtle shell.
Blood color:
Between Gamzee and Eridan's blood.
Symbol:
The symbol for the planet Pluto.
Lusus:
An aspidoceleon is a sea creature that looks like a whale, but with a snake-like head, snake-like neck, has a turtle shell, and about the size of an island.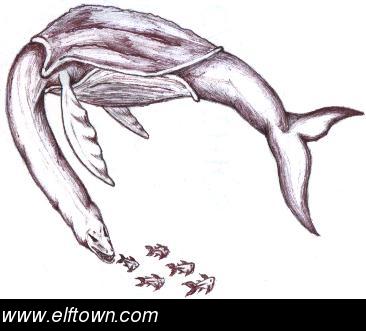 Strengths:
Fast (swimming) and smart in warfare.
Weaknesses:
Clumsy, not fast (running), and strong.
Fears/Insecurities:
Never being able to become a war leader, not being able to wedge her way into peoples' quadrants, and not being a good enough leader.
Likes:
The ocean, dark clothes, and fish.
Dislikes:
Fashion, cats, and law breakers.
Driving force:
To bring down the rule of Her Imperious Condescension, to find the Abyssal Tome, and force her way into the navy and army.
Hobbies:
LARPing (the non-fatal kind), FLARPING (when she has time), and rping.
God Tier Title:
Sylph of Doom
Land:
Land of Plutonium and Heat
Derse or Prospit:
Derse
Weapon:
Harpoon
Describe your character in three words:
Smart, brave, crabby
If your character were stranded on an island and could only bring two things with them, what would they be?:
Her harpoon and her lusus so they could hunt together.
If your character could change anything about themselves, what would they change?:
Her blood color, she would want to do this so she wouldn't feel so lonely.
Your character opens their fridge; what do they see?:
Fish, shrimp, kelp, and anything from the ocean.
Other:
Random facts
Spoiler:
IMAGES USED FOR REFERENCE
Spoiler: