Full Name: Gandey Geihem
Gender: Male
Height & Weight: 5' 8" 120 lb.
Birthdate: 11/13
Age: 6.5 sweeps
Physical appearance: Gandey has a more athletic than average build, and perfect cone horns (his horns were once two different sizes, but he grinded one down). He was well kept ear-length hair. He wears a silken black suit with a "pure blue" tie with his symbol on his right breast pocket. Where one usually wears pants, he wears black pants. Also shoes i.e. black polished leather shoes.
Personality: It goes without saying that Gandey is, strictly speaking, a narcissist. His appearances or at least the "mask" he wears is of the utmost importance to him. His speech is eloquent, articulate, reserved, polite. His appearance, formal, manicured, a gentleman. His actions, mannered, gentle, meticulous. Even if one could read his mind, they'd see that even his thoughts are tempered in such a way that they are - or at least seem to be - noble, virtuous, immaculate. Grace in every detail.
Gandey is over-compulsive and self-involved. He hates every one of his flaws and the flaws of others and seeks to oppose these flaws at every turn of the way; by any means necessary. He is often manipulative in doing so.
He tends to attempt to dominate people whenever possible. Gandey's ideal friend is either a footstool with the inability to say 'no' or a rebellious rival with the inability to agree. That being said, he does not easily trust others: be they enemy, rival, friend (no matter how ideal or close), or even lusus.
He also practically wrote a book on Machiavellian schemes. Err. Actually literally wrote a book on them. Not published though, of course. He keeps it closely under wraps and definitely follows it. His goal is power: political or literal, for himself or for those he can control or manipulate.
Handle: eutacticSupremacy
Typing Quirk:
- Capitalizes the letter "I"
- Capitalizes first-person pronouns as they appear in words
- Capitalizes his name
- He doesn't capitalize these when he's unsure of himself or berating himself
- He will sometimes fake being unsure of himself or fake berating himself by not capitalizing words.
- Rarely uses other people's names
Blood color: Says he's "Pure blue" (
#0000FF
) actually
#002FFF
Symbol: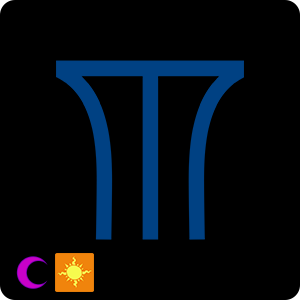 Lusus: snake with two heads, though one head was killed by the other.
Strengths:
- Thinks quite far
- Extroverted leader
- Well-educated
Weaknesses:
- Cannot easily trust others
- Not exactly the most trustable himself
- Doesn't like to dirty his hands
- Quite sensitive about his flaws
Fears/Insecurities: Being imperfect and being betrayed.
Likes: Leading, domination, power, writing
Dislikes: Being forgotten, being disliked, non-competitive games,
Driving force: The desire to be beyond all others.
Hobbies: FLARPing, multiplayer games in general (especially strategy games), solving problems, rivalry.
God Tier Title: Prince of Light
Land: Land of Mirrors and Mystery
Derse or Prospit: Derse
Strife Specibus: 2 Knifekinds (One is coated with poison)
Psionic Power: N/A
Describe your character in three words: The Near Perfect
If your character were stranded on an island and could only bring two things with them, what would they be?: Both knives.
If your character could change anything about themselves, what would they change?: Everything. (If I had to elaborate, his knowledge, horns, and blood color)
Your character opens their fridge; what do they see?: A perfect arrangement of food symmetrically placed at right angles and alphabetized.