Full Name:
Quiikn Alernm
Gender:
Female
Physique (Height/Weight):
6ft5in 200lbs
Age:
6 sweeps
Personality:
Quiikn has a vibrant imagination and enjoys roleplays and FLARP-ing more than life itself. She has a passion for her character Loupin Sazall, the alchemist, who is quick on the trigger for their elixir thrower and wears many vials of different kinds of elixirs. Some to heal, other to harm. Quiikn admires her character's ambition, clever thinking, and charisma. She tries to keep those aspects in her daily life but sometimes she tends to overdo it and ends up acting too much like Loupin to the point that some people might call Loupin her self-insert, which will hurt her deeply.
Quiikn herself is very optimistic. Social and flirtatious, she can be gullible and too quick to trust others flirting back with her. Heck, she can be quick to trust others in general. She tends to rely on gut instinct than to think things through.  She is a great listener, but at times can be pushy with what solution she /knows/ will fix the problem.
Physical appearance:
Abnormally tall for a troll of her age, Quiikn Alernm has long horns that curl at the very tip. Quiikn has three modes of dress. Her casual, her FLARP gear, and her mix between the two.
Casual: Consists of black shorts, and a T-shirt that has her symbol on it and white sleeves. She wears teal socks that come up to her knees with two horizontal white stripes on the top of her socks. She wears white and black converse shoes.
FLARP: Loupin Sazall wears a worn brown overcoat, with a bright white ascot around her neck. Loupin wears a teal vest over a poofy white shirt. Sazall also has brown pants with teal belts that carry multi-colored 'elixirs' in. To bring the outfit together, Loupin wears teal, knee-high boots.
Mix: Quiikn wears all her casual clothes under her FLARP jacket,  open vest, and ascot.
Strengths:
Adaptive. She has a great pitching arm due to thowing potions all the time. Can reach the top shelf.
Weaknesses:
Can be passive aggressive. Due to the 'don't say no' rule, most roleplayers have, if it's not initially immoral, she'll go along with almost anything until it crosses a line. Too quick to trust others.
Fears/Insecurities:
Fears that Loupin is a self-insert character and what that says about her.
Likes/Hobbies:
FLARPing. Writing about her character in different AU's. She has a passion for independently created webcomics about magic.
Dislikes:
Those who are inflexible. Dead things. Ugly things.
Handle:
coquettishAlchemist
Typing Quirk/Color:
Prefaces every message with @:*: (a little elixir bottle) unless in a hurry. she types like this. UNLESS she's roleplaying as The Great Alchemist, Loupin! Color#339999
Blood color:
Teal
Psionic Power:
N/A
Symbol: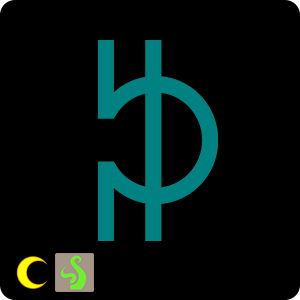 Lusus:
Peacock-lizard-kind. Feather mom
God Tier Title:
Sylph of Life
Land:
Land of Bones and Decay
Derse or Prospit:
Prospit
Strife Specibus:
Thrown-kind/Grenade-kind
Fetch Modus:
Elixir kind. Put in a bottle, needs to either smash the bottle or pull out the cork to get the thing inside. Lines up bottles nicely on a belt-like fetch modus.