Land Name:
Land of Chains and Towers
Terrain: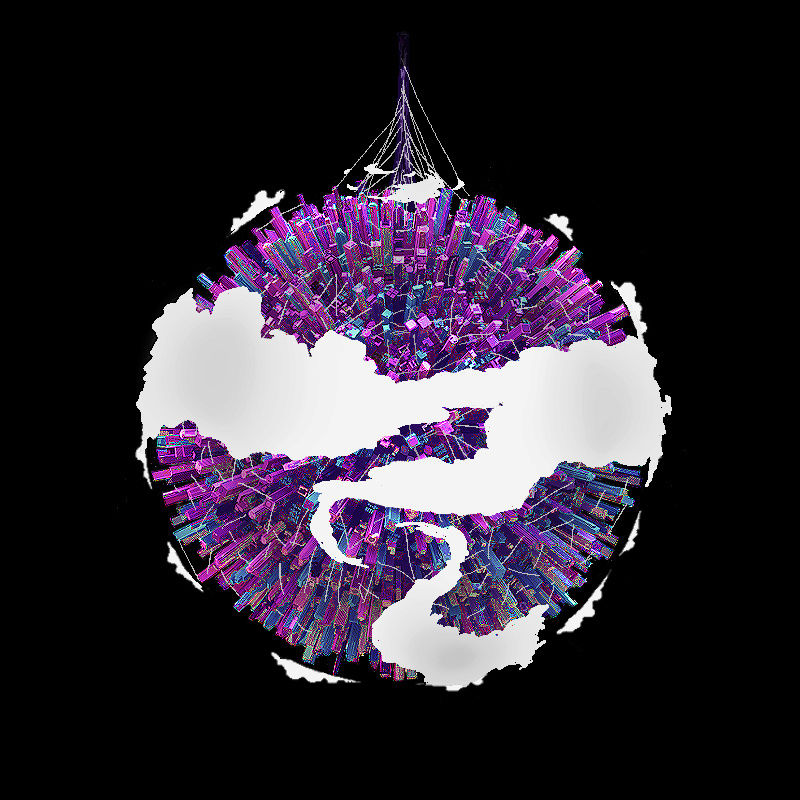 The landscape composed entirely out of towering structures, all built by the consorts that live there. There is practically no ground below the towers and the bases stretch all the way to the core of the planet itself. The only way to traverse the terrain by foot is to walk along the giant chains that are connected to nearly every tower. Many of them are also hollow, and the consorts hold their villages in them.
Landmarks:
The planet in entirety doesn't have that many things that stand out from the landscape the absurdly complex landscape. However, the one that does stands at the peak of the planet's pole. It is an enormous tower that leads beyond the planet's own atmosphere, in the center of the tower lies the quest cocoon that the player will use, and at the very top lies the planet's denizen. Tied down and sleeping.
Player Handler:
arrogatingTempter /
Asamel Napeco
Main Quest:
The chains that tie the planet together have been either destroyed or placed in the wrong order by the monsters that are currently running rampent on the planet. The new layout not only leads to nowhere and damages the towers, but it obstructs the original flight pattern that the consorts follow, so the ones who aren't being killed by the monsters can't find their way home. The player must earn their consorts trust and gather all the workers he can to set the paths back in the right order and drive away the monsters.
Consorts:
Pterodactyls
Denizen:
Prometheus
Gate Color:
Violet
Other:
Every now and again, the cloud rain a light purple drizzle over everything. This is what stains the land that color.

~₪~₪~₪~₪~₪~₪~₪~₪~₪~₪~₪~₪~₪~₪~₪~₪~₪~₪~₪~₪~₪~₪~₪~₪~₪~₪~
OCs