Full Name:
Laurel Aarden
Gender:
Male
Height:
5'1"
Age:
6.4 sweeps
Appearance
: Medium length black hair that sticks up on the sides and in back. Wears a dark grey sweater and black cargo shorts. His eyes are large and sweet looking, though he could be mistaken for a rude person at first glance. A little chubby.
Personality:
Keeps to himself most of the time unless approached first. Makes friends easily and trusts many much to easily. He is quick to act on his emotions. Once angered, it takes a while to calm him down, though it is rare to see him like that.
Laurel is normally happy and cheery, though he could be sad if something awful, like a death, happened in front of him. He tends to be bashful when spoken to, even if it's by an adult or child.
Handle:
quitoxicRenegade
Typing quirk/color:
Usually uses proper grammar unless upset, during which he types using no punctuation or capitalization, also misspells. Types in a shady blue color.
Blood color:
Topaz
Symbol
: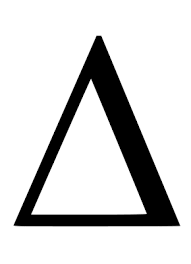 Lusus:
Viper
Strengths:
Loving, artistic, fatherly.
Weaknesses
: Too trusting, coward, accident prone.
Fears/Insecurities
: Fear of water/drowning, insecure of his height.
Likes/Hobbies:
Drawing, writing, chatting with the few friends he has.
Dislikes
: Water, darkness.
God Tier title
: Mage of Time
Land:
Land of Stars and Mischief
Derse or Prospit:
Prospit
Strife Specibus:
Whipkind
Psionic Power:
Slight telekinesis, can only move items that will fit into the palm of his hand.
Describe your character in three words
: Small shy baby.
If your character were stranded on an island and could only bring two things with them, what would they be?
: His sketchbook and someone to keep him company.
((I sure hope this is alright))