Full Name:
Loouci (Pronounced Luci) Fereli
Gender:
Male
Height:
6'9
Age:
9 sweeps.
Physical appearance:
Loouci wears what exactly what you'd expect a young mob boss to wear. A handmade "one-of-a-kind" 1920's black and cerulean pinstripe suit with matching fedora and snazzy black loafers. His sigil sewn on the coat pocket where he keeps his cigars. He has a slim figure, with large thin horns shooting upwards and then curling back into a sort of P shape. His hair is normally slicked back and parted nicely, but on occasion if he doesn't have anything planned, you can find him with his hair messily down in his face. A dashing troll when he's dudded up indeed.
Personality:
Fereli takes after his ancestor as the absolute epitome of greed despite his charming appearance. Although, if you're close to him, sometimes you'll see his sweet side. Loouci is often manipulative, and will do anything that he deems necessary to achieve whatever goal he has in his twisted mind. Though he is amazing at sweet talking female trolls into submission, nearly all of them have had their hearts stabbed for various reasons. Literally. He also has an amazing singing voice that can pretty much melt the heart of any troll.  
Handle:
lentoDanza
Typing Quirk/Color:
Loouci types in #004182 or cerulean, his quirk replacing p's with o's. If he types of in a sentence, he replaces it with a'. He uses perfect grammar otherwise, and considers anything less to be stupid and/or idiotic.
Blood color:
Cerulean
Symbol: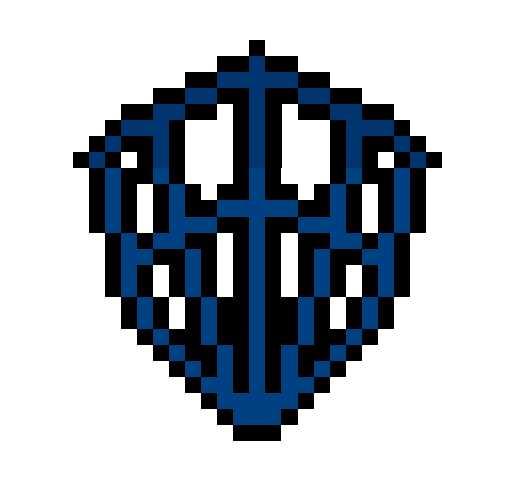 Lusus:
A large, vicious wolverine.
Strengths:
- Charismatic as hell.
- Good looking.
- Sharpshooter.
Weaknesses:
- He has major trust issues.
- If you try, you can play him like a fiddle if you're close to him.
- Self centered the majority of the time.
Fears/Insecurities:
- Rejection by the troll he's after.
- Death. Who doesn't fear death?
Likes/Hobbies:
- Singing to old 1940's era sort of songs.
- Dancing. Of course, when nobody's watching.
- His lusus. He's a momma's boy at heart. Or, wolverine's boy.
Dislikes:
- Being interrupted.
- Not being told what he wants to hear.
- Losing. He's a sore loser at everything.
God Tier Title:
Prince of Light
Land:
Land of Lights and Neon
Derse or Prospit:
Prospit
Strife Specibus:
thompsonKind
Psionic Power:
None.
Describe your character in three words:
Tall, dark, and handsome.
If your character were stranded on an island and could only bring two things with them, what would they be?:
A radio and a lawnchair.
Other: