Full Name:
Sorril Shrove
Gender:
Female
Height & Weight: 5'5"
Birthdate:
October 8th
Age:
8 sweeps
Physical appearance: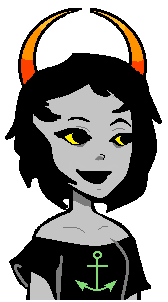 Sorril is a slender troll, but not necessarily a skinny one. Everything about her body appears compact and sturdy, despite her delicate proportions. Her arms and legs have light muscle tones, but are rather deceiving due to the thin nature of her build; in a manner of speaking, she's rather scrappy - small and tough, like a bullet, and looks just as fast. Still, despite her rougher exterior, Sorril is female, and is defined by the gracious width of her hips in comparison to her small waist, which compensates for her smaller bust.
Sorril's face is heavily accentuated by her almond eyes and present cheek bones. Defined features make point of her sharp chin and thin cheeks, often making her face rather striking simply because of how fine its structure is, from the narrow bridge of her nose to the roundness of her lips. Sorril's hair is short and wavy, black as any other troll's. Her's a bit thicker than most, but this is downplayed due to the ends of her hair being a bit damaged from Alternian sea water.
Sorril generally wears a content, if somewhat knowing smile, and her eyes generally hold an easy feel to them, soft and comfortable. As for close, she, like most troll, has no patience for large amounts of fashion. She has a black tee-shirt that starts at her shoulders and covers her stomach, the sleeves flared. Her anchor symbol is pressed to the center of the shirt, and its green is the most striking color to her outfit. Sorril wears shorts, at all times, and prefers her shorter grey ones that reach down her mid-thigh.
Personality:
Sorril is a seafaring troll, and much like the waves she claims for herself, she is constantly on the move. While this could be taken literally, seeing as how she hardly ever remains in the same place for very long, it's always rather metaphorical - she is constantly turning over thoughts and ideas like sand in a storm, and can often drown out the rest of the world in an attempt to surface the ones that she appreciates the most. Mostly she directs these ideas at others, and enjoys encouraging others to try new things and enjoy their lives.
She's a joyful sort of person, a little jolly and plenty optimistic. She's the sort of girl with an infectious laugh, appreciative nature, and caring disposition. She's not all that unpleasant to hang around, for the most part.
However, Sorril does, occasionally, have a domineering feel to her. She sometimes tries to take the wheel in conversations, and can come off as rash and - every one in a while - impatient. Her encouragement and concern is very genuine, and she's vocal about trying to make others happier - but at the same time, she usually only accepts happiness how she defines it, and her outgoing and active mindset doesn't always account for what others' may find enjoyable.
Sorril is a very physical person, the sort who expresses emotions through actions or touch - she's good with words, but she speaks body language with more fluency than she's ever displayed with the verbal counterpart.
Finally, Sorril's a very emotional person - she feels, and tends to do so all at once. This makes her the extreme with every emotion, save for sadness - in which she just sort of shuts down; however, every other emotion is white-hot, and always on display. This can make her come off as obsessive and reactive, though this is only a problem when it comes to her short-fused anger, which comes and goes like an explosion, short-lived, but loud and destructive. It's one of the only times she'll curse, but when she does, be prepared to hear the mouth of a sailor with the wrath of a woman.
Handle:
evergreenTides[/b]
~Begins every sentence with a "~" and ends with one as well~ ~No punctuation is needed, but grammar and spelling are hella important~- Hex Code #66ff99
Blood color: Green
Symbol: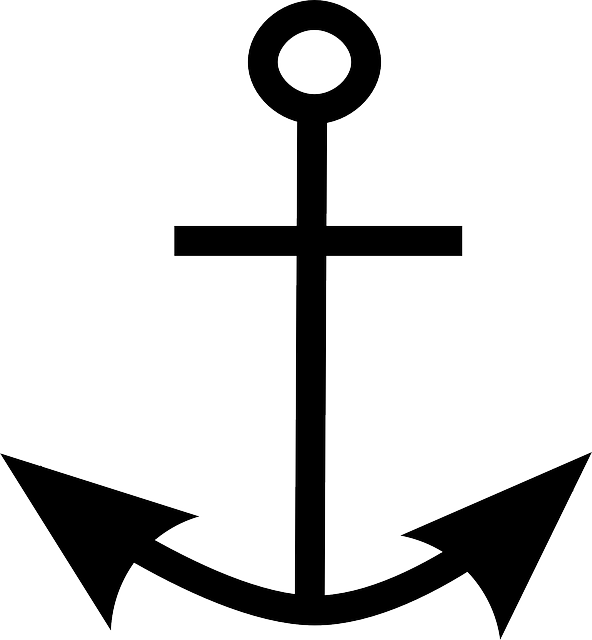 Lusus:
Fishmom
Strengths:
> Fast
> Social
> Brave
> Great balance
Weaknesses:
> Rash and impatient
> Bossy
> Bad endurance
Fears/Insecurities:
> It's not that she's afraid of the dark, haha. Only grubs are absolutely petrified by the dark depths of the unknown that constantly lie in wait, hiding in shadows that shade even the slightest amount of hope and block every escape. Ha. Yeah. The dark. Being dark. So cool.
> It's okay to have a small Lusus, right? Like, who would be embarrassed about having a Lusus they literally carried around in a fish tank on a boat? That's perfectly normal. No one should care about that.
Likes:
> Fishing > Life itself
> Salty food
> Flarping
Dislikes:
> Pessimism
> Laziness
> Emotional drama
Driving force:
Having fun, bending rules, and enjoying life.
Hobbies:
> Sorril likes to fish. A lot.
> Sorril is, above all else, a sailor. She likes mapmaking, discovering and tracking sea creatures, and one day hopes to grow up to be a Navigator of Alternia's wild oceans.
God Tier Title:
Sylph of Life
Land:
Land of Peace and Hazard
Derse or Prospit:
Prospit
Strife Specibus:
Gaff
Describe your character in three words:
Thrill Seeking Sailor
If your character were stranded on an island and could only bring two things with them, what would they be?:

"No

If your character could change anything about themselves, what would they change?"
"So