Full Name: Dionze Jesemo
Gender: Male
Height & Weight: 5'3.5
Birthdate:???
Age: 6 sweeps
Physical appearance: He has a fairly normal build to be honest. His hair is spiky in the back as it kind all curves in one direction. His front bang is also spiky but down pointing in the same direction. On the sides it two spikes down. He wears punk like clothing he wears a black collared shirt for a jacket with patched up holes in it. A  normal shirt with pants the same design as the jacket. Paired off with green sun glasses like
this
well the lens are green.All the patched up stitching is done in white.
Personality: He's a bit of wild one he tends to get a thrill out of it. He likes to see things explode. Just burning stuff bores him to death to see it wait. He tends to rig regular items to be explosive. But don't get me wrong he's not just into exploding stuff he also likes spending time with others and eating lots of eating.
   He tends to never keep with one thing for too long even an emotion. He tends to be quite careless at times. He does care about people deeply though I mean when he's not going crazy or something.He at times gets quite lonely forcing himself away from people or trolls. He does this so he doesn't end up hurting them but sometimes his destructive nature takes over.    
Handle:TenaciousCombustion
Typing Quirk/Color: He capitalizes O's and A's He also starts every sentence with BOOM* or boom*. BOOM* when he's happy and boom* when he's sad.  
Blood color: Jade Blood
Symbol: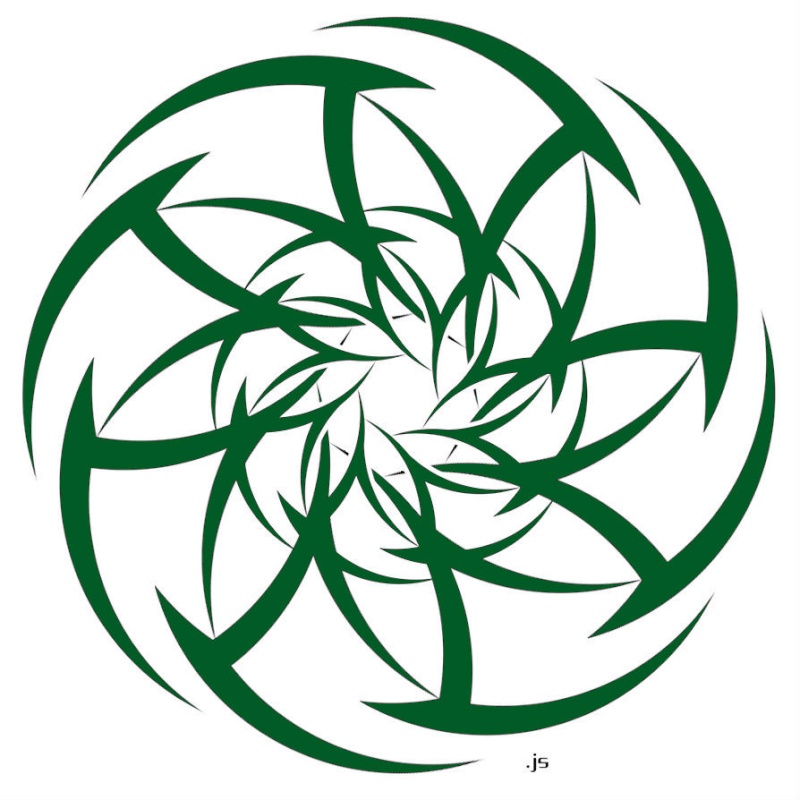 Lusus: A Jaguar with 2 heads
Strengths: Very skilled at explosives, Is very acrobatic, Has a lot speed,charismatic, and tenacious.
Weaknesses: Not the strongest character, Not a team player, Not good at stealth, Tends to not see the gravity of things, Blindly goes into a situation.  
Fears/Insecurities: That he'll completely lose his mind some day.
Likes: Explosions,Friends( sometimes ),Adventure,Food.
Dislikes: Losing friends, No Food, Stuff that won't blow up.
Driving force: The thrill something gives him whether good or bad.
Hobbies: Blowing stuff up, Going on crazy adventures,playing music,and parkour.
God Tier Title: Bard of Doom
Land: Land of Dragons and Cake
Derse or Prospit: Prospit and Derse one in one and one in the other.
Strife Specibus: Exploding kind
Psionic Power: None
Describe your character in three words: Gusto,Careless,& thrill-seeker.
If your character were stranded on an island and could only bring two things with them, what would they be?: That's a fairly easy question for this one. He'd bring food and explosives.
If your character could change anything about themselves, what would they change?: Their dangerous habits.
Your character opens their fridge; what do they see?: Tons of well cooked meals just for him and a lot of sweets.